Welcome to: Radio Perle Des Antilles!
La Station Des Mystères
PDG: Jean-Marie Pierre
This radio station is broadcasting LIVE 24/7: online, on your computer, tablet, smart phone, Roku/TV boxes and also on your smart TV.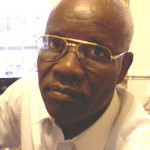 You can rely on us for your music needs, whether it's Kompas, Haitian and French Artists, English and Spanish Artists, or you can listen to our 2 Live Masses on Sunday, one at 11:00 AM and the other one a 1:00 PM (New York, EST) and also at different times during the week.

We provide for you many ways to listen to Radio Perle Des Antilles: Desktop or Laptop computers, Smart devices such as: Smartphone, Tablet and also available on your Smart TV, Roku & other Smart TV Boxes. Go to "HOW TO LISTEN" link for more information.
Take a look at our program to see what we are playing and when.
Jean-Marie Pierre
Director
NOTE: This website is best seen using the latest version of Chrome, Firefox, Safari, Opera, or Microsoft Edge.